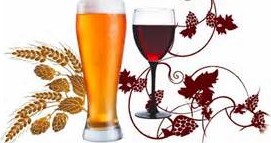 Wine. Beer. Cheese. What more could you want?
You'll have them all – plus more – at the eighth annual Red, White & Brew!, a wine and beer tasting to benefit the Fairfield Foundation for Education.
It all takes place Saturday, Oct. 13, 2018, from 5 p.m. to 7 p.m., at the Fairfield Museum and History Center, 370 Beach Road, Fairfield.
The night features:
The main event, a wine and beer tasting organized by Greens Farms Spirit Shop
A silent auction and cheese and goodies to nibble between sip
Presentations about innovative grants we have been able to provide due to the generosity of our donors
All proceeds fund grants for programs that enrich the curriculum and stimulate learning in the Fairfield Public Schools.
Click here to buy tickets at $35 each. Tickets can also be purchased at the door.