The Chair Affair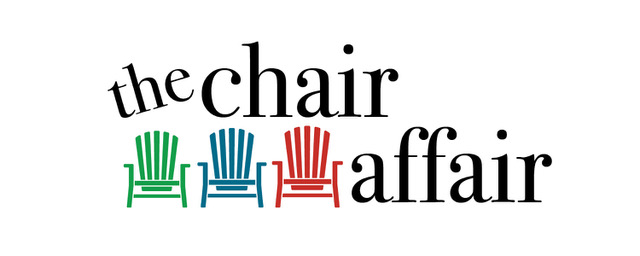 To buy tickets, click here.
The Fairfield Foundation for Education is holding its first ever Chair Affair at Penfield Pavilion, 323 Fairfield Beach Road on Wednesday, May 29th, from 7 p.m. to 10 p.m. And we promise, the night will be fun and so very interesting!
This is a totally new event for us, but one that has been held many times in Milford. It is the brainchild of Fairfield Ludlowe High School's Technology Education teacher Mark Robinson, who taught in Milford before joining our community a few years ago. Here's what he is doing:
Mr. Robinson's students are building 20 over-sized Adirondack Chairs and two pint-size versions, and priming each with a base coat.
Each chair will be delivered to Fairfield's pre-, elementary, middle and high schools. Some schools have asked for multiple chairs. The pattern for each chair will be designed and painted by students, teachers and some parents, and then displayed in the school for everyone to see.
On May 29th, the chairs will be delivered to Penfield, where each will be auctioned that night at The Chair Affair!
And there's more good news: The students at Barlow's Restaurant at Fairfield Warde High School are catering the food.
All proceeds fund innovative and creative grants for Fairfield public-school educators, The Fairfield Foundation for Education, a 501(c)(3) organization, is run by volunteers.
The Foundation believes that education involves the whole community, and this event is truly a community activity.
Please join us this night and bring your friends. Tickets, at $35 each, include dinner wine and beer.