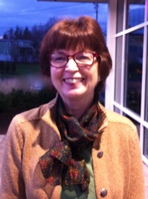 She had a dream… 
Ann Clark, Ph.D., knows the important role creative teachers fill in every school system. She also understands that often there is just not enough money for teachers to buy the needed materials to bring innovative programs to fruition.
In 2009, as she was getting ready to retire as Superintendent of the Fairfield Public Schools, she was facing a shrinking economy and increased student enrollment. Why not, she thought, start a foundation that could grant teachers money to fund projects that enrich the curriculum and stimulate creative learning? So began the Fairfield Foundation for Education, which to date has funded more than 30 projects created by teachers throughout the Fairfield school system.
Says Ann: "I wanted to give teachers access to grant money, to give them the opportunity to be creative, to look at ways to invigorate the curriculum, and to make the work they do really exciting for students."
Funded projects have included: A tank at Roger Ludlowe Middle School that incubates salmon eggs; a cooking program at Jennings for special-needs students; a butterfly garden at Osborn Hill School; IPADS that aid elementary children with autism; and an orchestra program, Electrify Your Stings!, for every string student in 4th through 12th grades.
"It was always very apparent that there were many teachers in the Fairfield public schools who are really creative," Ann adds. "Most people have no idea that teachers spend their own money on materials for their students. The Fairfield Foundation for Education is their way to get their ideas funded."